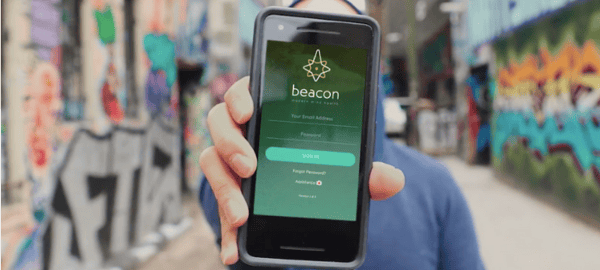 In June 2019, we reported some key outcomes from a recent sample of 1,006 participants who accessed BEACON. Click below to view the full Outcomes Overview paper:
Since launching BEACON therapist-guided digital cognitive behavioural therapy (TAiCBT) commercially in 2017, the MindBeacon Group has been propelled by a desire to improve lives through better access to affordable and effective mental health care for Canadians.
Fundamental to our effectiveness as a provider of digitally-delivered CBT are measurable outcomes, focusing on symptom reduction and client satisfaction. The outcomes reported help reaffirm our purpose to help Canadians improve their mental health and quality of life.
User Profile: Primary Mental Health Concern
The profile of our sample provides a vivid snapshot of the mental health challenges faced by Canadians seeking care today. Participants are more likely to be addressing depression as their primary mental health concern (54%), with anxiety disorders — including generalized anxiety, social anxiety and panic — comprising the primary concern of the second largest group in the sample (42%).
BEACON currently includes evidence-based protocols focused on five conditions: depression, generalized anxiety, social anxiety, panic and post-traumatic stress. In early 2019, a protocol for management of post-surgical pain was launched for an ongoing clinical trial.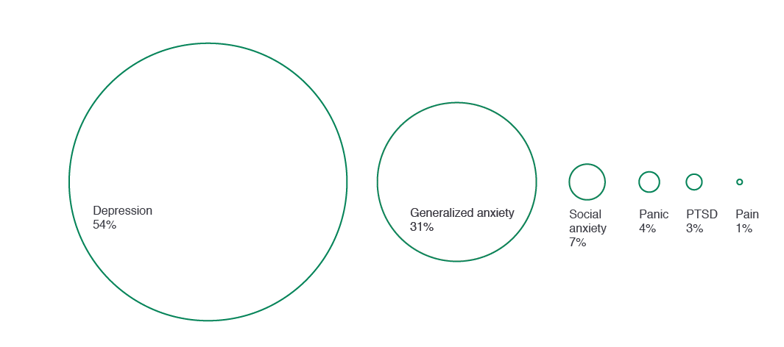 While these numbers point to the all-too-common challenges faced by many, there were also strong positive results related to symptom reduction.
Effective Symptom Reduction
Through BEACON, each user's symptoms are measured using validated psychometric scales at program start, weekly throughout therapy (which takes 6-12 weeks to complete) and at program completion. We identified very positive outcomes in our sample, with 80% experiencing symptom reduction, and 64% experiencing clinically significant improvement in symptoms.
These outcomes are consistent with the effectiveness of other first-line therapies for mood and anxiety disorders including pharmacological treatments and face-to-face psychotherapy.

Strong User Satisfaction
Satisfaction among users has been another consistent benchmark in effective care, as participants reported a strong positive perception of BEACON's impact on their quality of life, and on their experience using the program.
In fact, 92% agreed that they had learned new skills to help reduce their mental health symptoms, while 90% agreed that BEACON provided effective care. Reinforcing the potential to build therapeutic alliance through digital messaging, satisfaction results were equally positive on therapist interaction: 90% were pleased with the amount of communication they had with their therapist, 93% had confidence in their therapist and the techniques used.
• • •
BEACON remains committed to innovation and delivering effective, affordable, and accessible mental health solutions to Canadians across the country. The digitally-delivered CBT that BEACON offers continues to positively impact lives and break down barriers of limited access to qualified professionals in many regions, time constraints, and stigma. The positive key outcomes to-date speak not only to significant role effective digital therapy plays in meeting a critical need in care, but to the growing number of Canadians who have become empowered to improve their mental well-being through BEACON.
To review these outcomes in detail, click below for the full Outcomes Overview paper: