We may push trends, have massive spending power, and be more technologically savvy than any previous generation.
But there is one other thing that seems to define millennials like us: anxiety.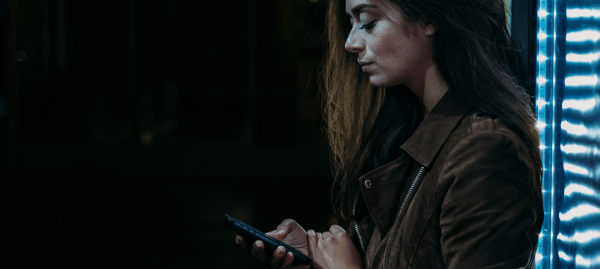 This phenomenon of young people experiencing an increase in distress has been well documented – many, many, many articles have been written on what we're dealing with, and it doesn't seem to be going away any time soon.
And there are plenty of reasons why: we live in a world full of non-stop information, social media, debt, and a heightened sense of professional and personal expectation. Here's a look at what our anxiety looks like…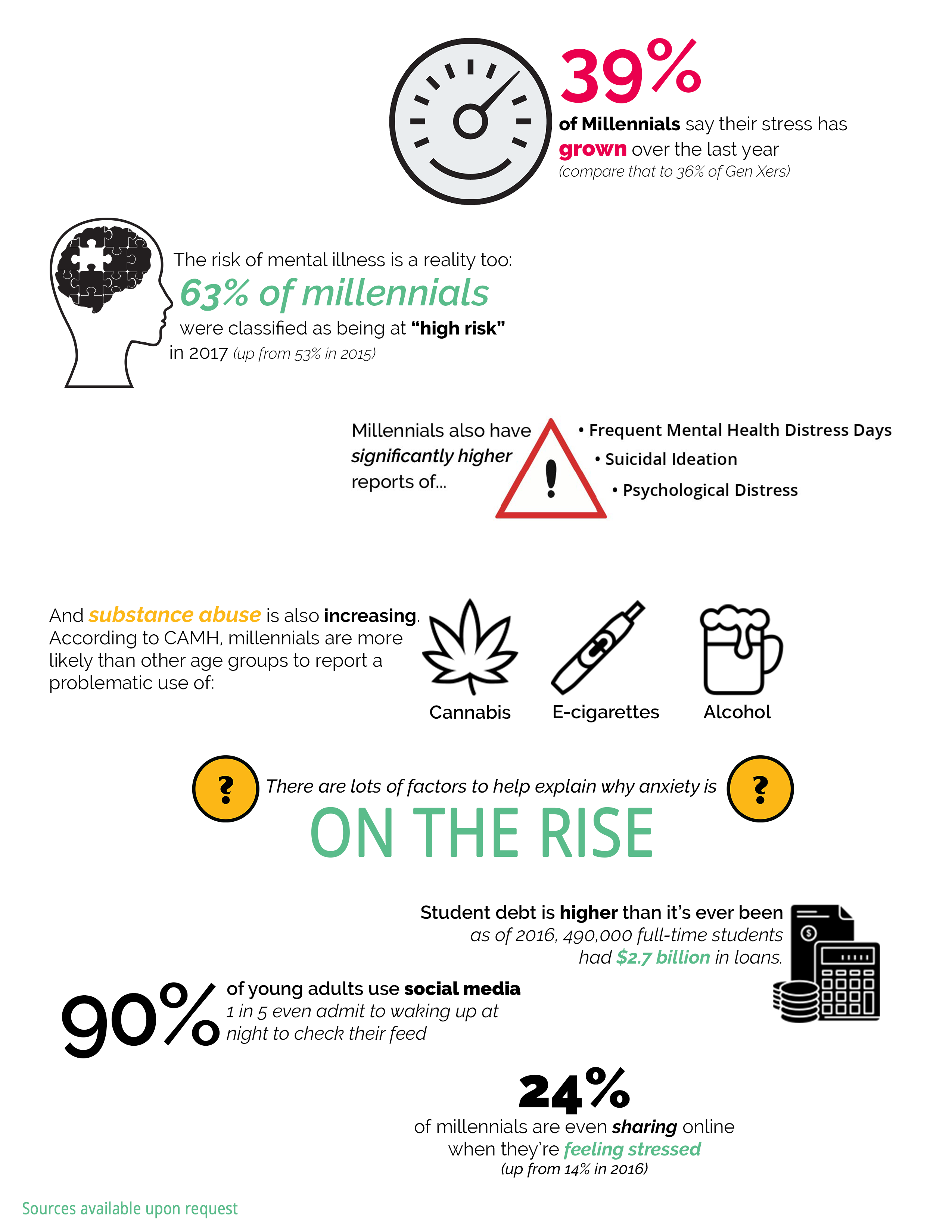 • • •
We live in a fast-paced world, there's no doubt about that. It's easy to understand how overwhelming and anxiety-inducing life can seem, but there are also helpful, positive things we can all do about it to manage our anxiety in a way that benefits our mental health. To begin with, we could all benefit from self-care techniques including plenty of rest, nutrition, and a good dose of "me time."
And even though a little bit of anxiety is pretty normal (and sometimes even helpful), if you're feeling as though you may have an anxiety problem, you may want to speak with a psychologist or other mental health professional.
You may also want to consider Cognitive Behavioural Therapy (CBT). It's a way to understand how your thoughts, feelings, and behaviour are related, and it can help you gain the perspective you need to be able to untangle your anxious thoughts and feelings.

Feeling down or overwhelmed?
BEACON digital therapy can help. To get started, check out the affordable pricing and coverage options available.



Check out these related articles:
How Stress Turns Into Anxiety - and How You Can Help Turn It Around
What Is Cognitive Behavioural Therapy?