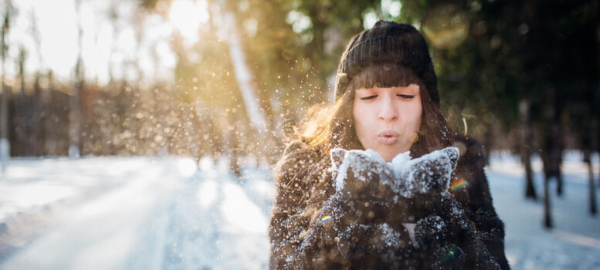 Merry-making, get-togethers, gift-giving, and a constant stream of good cheer – the holidays are a time of the year when expectations are high for fun and family, and life really starts to feel busy, busy, busy!
The holidays can also be a difficult time of the year because of the additional pressures and expectations that we feel. Social situations may become overwhelming, as can worries about overspending, while strained familial relationships can feel even more challenging, and prioritizing everyone (and everything) else ahead of our own well-being can also add to our emotional burdens.
Thankfully, there are ways to find more resilience during this time of the year – from setting boundaries to self-care, these tips can help you cope with the holidays.
Keep those expectations realistic
We all have our own idea about what the holidays should be like – roasting chestnuts on an open fire, perhaps, along with friends and family singing carols and making snowmen before sitting down to a heaving table of food.
It is, however, important to remember that things don't always work we hope they do – by setting unrealistic expectations for ourselves and others, we risk disappointment. Which, in turn, can lead to anxious and depressive thoughts.
By managing expectations and accepting the fact that a good holiday doesn't have to mean a perfect holiday, we can lessen the pressure we feel, and focus instead on trying to enjoy the moment.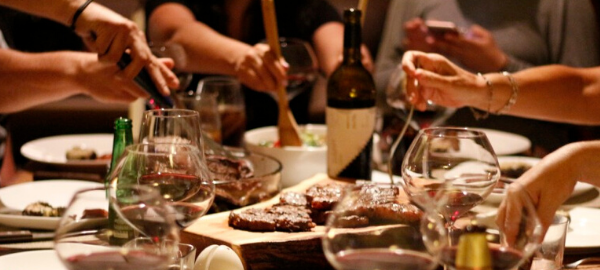 Make time for yourself
It's easy to over-commit when it comes to attending get-togethers, dinners, and parties, as well as offering help, volunteering, and taking on whatever else comes your way. But spreading yourself too thin and saying yes to everything can be a tiring and frustrating endeavor – one that can burn you out.
Instead, work on saying no when you have to. This certainly doesn't have to be rude (after all, there are only so many hours in the day), and it's perfectly acceptable when you realize that everyone's schedules are going to get hectic this time of the year.
When you manage your holiday schedule and consciously make plenty of 'me-time,' you can ensure that you don't feel overburdened, stressed, or anxious. It's also a great opportunity to think about what you need to feel better.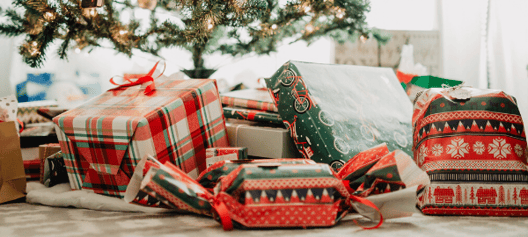 Stick to a spending budget
Gifts, treats, transportation, party clothes, dinners out, and other special plans – the holidays can get very expensive if we're not careful. And because we all know how stressful managing our finances can be all year-round, it's no surprise that the pressures to spend more this holiday season can be the cause of much anxiety and depressive thinking (especially if we don't have the money to cover everything).
By making a holiday budget and sticking to it, you're creating important financial boundaries that will help you prioritize what matters most. It's also a good opportunity to examine what holiday spending actually means to you – are expensive gifts really more important than just spending time with your loved ones?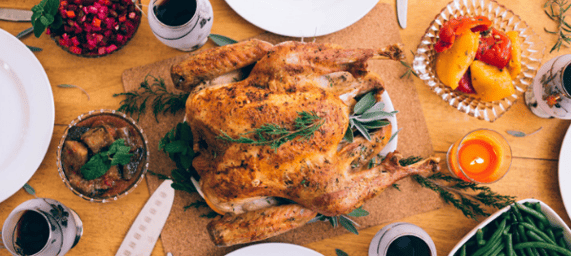 Watch out for your physical well-being too
Over-indulgence is something that just seems to come along with the holidays – there always seems to be plenty of food and drink on-hand, and it's easy to feel stuffed or have one too many sweets or cocktails.
However, it's important to remember that certain kinds of food and drink can have a negative effect on your mood and your energy levels. To mitigate this, try making time every day for exercise, which naturally releases endorphins that can help ease symptoms of depression and anxiety.
Let the light shine
Well, light from a full-spectrum lamp, that is. For people who struggle with Seasonal Affective Disorder (or SAD), the extra light from a specialty lamp can help offset the long, dark winter by stimulating the hypothalamus. This can help normalize your circadian rhythm and lessen the effect of seasonal depression.
The holidays can be a busy time full of pressure, heightened expectations, and overindulgence. For some who struggle with anxiety and depression, the season can be especially difficult; however, by looking out for our own wellbeing, practicing self-care, and maintaining a social balance, we can find the resilience to make it through the holidays.
Check out these related articles:
How to manage holiday stress this year
Think you're headed towards a holiday relationship breakup? Here's what to do