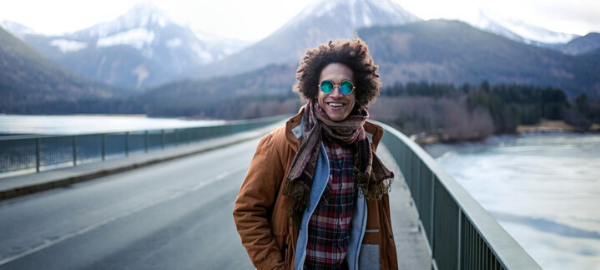 Cognitive Behavioural Therapy (or CBT) is all about building a resilience to cope with life's challenges, and it can help improve your frame of mind – like when you're feeling overwhelmed or completely stressed out.

In fact, CBT is one of the few forms of psychotherapy that has actually been scientifically tested. For more than 40 years (and over hundreds of clinical trials), it's proven to be effective in improving mild to moderate depression, panic, anxiety, insomnia, and PTSD.
It's Focused on the Right Now
Unlike other forms of psychotherapy, CBT is more focused on the present, on problem-solving, and perspective-taking. The important thing to remember is that CBT (along with a qualified therapist who is there to guide and support you) teaches you empowering, lifelong coping skills.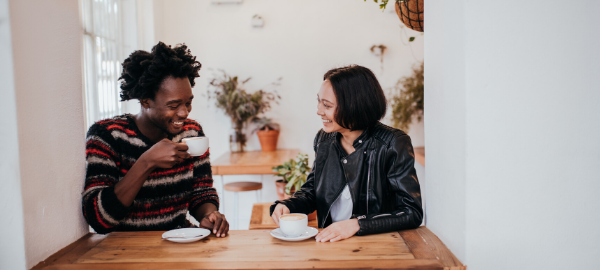 How Can CBT Actually Help Me?
The thing about our thoughts, emotions, and feelings, is that they all have a complex relationship with one another – CBT is an effective way to learn of how they interact and influence each other, and how you can ultimately change how you think and act (and ultimately how you feel).
Instead of feeling helpless, CBT helps you consider your negative thoughts, and how realistic they actually are – kind of like you become an observer of your own mental processes and emotions.
Here's an example: Martina reads about CBT, and says, "Hey, that sounds right up my alley – it's just the thing I've been looking for!" She ultimately sounds empowered. But then Isaac reads the same thing and says, "Sounds pretty good, but there's no way that I could possibly do it." He sounds very discouraged.
You can tell that the very same situation is being perceived in two very different ways by Martina and Isaac, resulting in very different emotions which will influence any decision about therapy. With CBT, you can work to change your perception from negative to positive.
Persistent Practice Pays
Another thing to keep in mind about CBT, is that the more you practice the skills you learn, the easier it becomes over time to manage your emotions and reactions when a difficult situation arises. And yes, this practice may feel awkward at first
All of this happens with BEACON (just as it does in face-to-face therapy), and our digital experience helps you work and practice whenever you want – without having to wait for an appointment.
So How Long Does It Take?
When you do CBT through BEACON, you can expect to need 8-10 weeks to build up your new resiliency skills well enough to move forward (although some people do need more time, which is why we allow up to 12 weeks of therapy).
Because BEACON is digital, you go at a more flexible pace than you would with face-to-face therapy. It's not about rushing through it though – it's about working at a comfortable pace, wherever and whenever you choose to do so.
What Else Should I Know?
Unlike face-to-face therapy, you don't have to wait until your next appointment to ask a question or have your therapist review your worksheets. Instead, you can send a message to your BEACON therapist at any time; you'll get a reply within a couple of days.
Many people also find the stigma attached to therapy is lessened, since they don't need to book in-person appointments and take time out of their day. BEACON is also really helpful if someone lives in an area without immediate access to a therapist.
• • •
Digital CBT may be a new concept for many of us, but because it's so accessible, convenient, and just as effective as in-person therapy, it's also something that you'll want to further explore if you're considering therapy.
Check out these related articles:
How Stress Turns Into Anxiety - and How You Can Help Turn It Around
What Is Cognitive Behavioural Therapy?