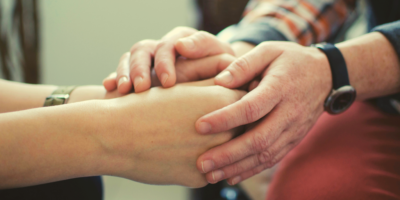 If you're struggling with an issue, you may be considering therapy. Therapists can help you develop a set of skills to manage your thoughts and feelings and move forward in your life. But, how do you choose one? More importantly, how do you choose the right one?
Here, we'll help simplify the process, so you know where to begin – and what to expect.
CBT helps change negative thoughts and feelings to help you feel better and move forward.
There are a number of different therapy styles. Cognitive Behavioural Therapy, or CBT, is evidence-based and demonstrated to help with a number of health concerns, including depression, anxiety, insomnia, eating disorders and substance abuse, to name a few. It's also structured, so you'll know what to expect in each session, and what progress looks like. This allows your therapist to focus each session to stay on task – to help give you the best chance to see positive results. CBT is considered the "gold standard" of psychological therapy, with decades of research behind its effectiveness.
To determine the right therapist, we focus on helping you.
Our CBT Associates practice has bios for each of our therapists on our website. A good place to start is to read through these to get a general sense of who our therapists are, their training and experiences, and what services they offer. You'll notice different designations. Let's break them down:
Psychologist
Completed doctoral studies (PhD or PsyD) in psychology and the required number of hours of practice (including a 1-year internship), year of supervised practice, and is registered with the College of Psychologists of Ontario.
Psychological Associate
Completed masters level degree (e.g., MA or MSc) and then four years of practice in psychology, is registered with the College of Psychologists of Ontario, and considered equivalent to a Psychologist in scope of practice.
Psychologist (Supervised Practice)
Completed doctoral studies (i.e., PhD or PsyD), a 1-year internship, and is in the final stage of acquiring their license for independent practice with the College of Psychologists of Ontario. All clinical work is supervised by a registered psychologist.
Resident (or Intern) in Clinical Psychology
A student-therapist who has completed all of their course requirements and are at the final year of completing their doctoral studies. All of their clinical services are supervised by a registered psychologist.
Social Worker
Completed masters level studies (i.e., MSW). All of our Social Workers are experienced in CBT and registered with the Ontario College of Social Workers and Social Service Workers (OCSWSSW).
Registered Psychotherapist
Psychotherapists may have various training backgrounds, with a focus on providing psychotherapy for individuals, and are registered with College of Registered Psychotherapists of Ontario. All of our Psychotherapists are experienced in providing CBT.
The cost for therapy may depend on the type of practitioner. More expensive doesn't always mean better. An experienced Registered Social Worker may have more years of professional practice than a Psychologist, who has freshly completed clinical training, for example. When considering therapists, other factors like gender, age, personality style and experience with specific issues are just as important. For example, if you identify as LGBTQ, or are experiencing post-partum depression, you may feel more comfortable speaking with a therapist familiar with those life experiences.
At CBT Associates, your first step is a free interview, called an intake interview, usually completed over the phone, to help identify your needs. We can then recommend a therapist who suits you and your availability.
Fit with your therapist can take time – and some fine-tuning.
A good way to know if it's a good fit is to start sessions with your new therapist. It's an opportunity for you to gauge if you feel comfortable. You may know this right away; or it may take some time. Try to be patient and give it 2-3 sessions. If you have any concerns, discuss them with your therapist to allow them to adjust the sessions as needed. If it still doesn't feel right, you can always ask to switch to someone new.
At CBT Associates the first session is a structured, diagnostic-based assessment that thoroughly captures your history, symptoms, challenges, and reasons for seeking help. So, if you decide to switch to another therapist, your detailed profile and progress can be transferred, so you can pick up where you left off.
Building skills for a lifetime of change.
CBT is a type of therapy with an end goal: for you to to become empowered in maintaining your own mental health. You'll build skills and learn techniques to help you observe your thoughts and feelings, and take different perspectives on your problems. Armed with these skills, you can continue to feel better, and move forward in your life on your own. A full course of therapy typically lasts 8-16 weekly sessions.
Taking the leap.
Acknowledging you need help is the first step in making a change. With the depth and breadth of experience in our clinics, you can find a therapist to provide the guidance you need to kickstart this change – and build skills to take control of your mental health, for life.
Check out these related articles:
How Stress Turns Into Anxiety - and How You Can Help Turn It Around
What Is Cognitive Behavioural Therapy?