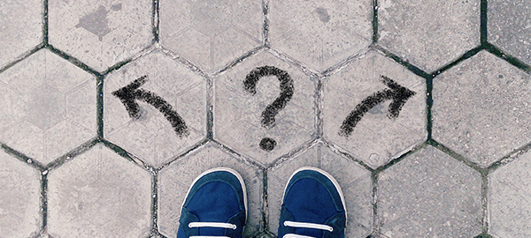 When it comes to getting started with Cognitive Behavioural Therapy (CBT), everyone has a unique set of circumstances: some may have busy family and work schedules, and are looking for a flexible approach; others may feel much more comfortable with a face-to-face experience. And some of us may even prefer the increased feeling of self-confidence that is a result of completing their therapy.
If you're interested in beginning CBT, there are a few options that you can explore. The first is the traditional in-person model that most of us are familiar with. Another is completely digital – otherwise known as iCBT (or internet-delivered Cognitive Behavioural Therapy). Depending on your lifestyle and needs, one of these options may sound ideal for you.
In-Person Therapy
This is what many people picture when they think of therapy. It involves conducting regular, face-to-face therapy sessions. These may happen on a weekly basis, depending on the therapist's clinical judgment and on the client's available resources.
Not a 'Tech Person'?
If you're less comfortable using the technology required to begin iCBT – relying on connecting with your smartphone, tablet, or home computer – then in-person therapy may be a better fit for you.
For flexible schedules
If your regular work schedule, and family and social commitments are quite rigid, in-person therapy may be the best option, as some people cannot commit to a regular weekday session for any number of reasons. But if your schedule has plenty of wiggle room, you may find the time for these regular appointments.
Feeling personally accountable
Some people find that they feel much more accountable if they're expected to physically show up for a therapy appointment, instead of skipping the occasional session. If you like feeling responsible about being consistent, in-person therapy may be the right option.
If you're comfortable communicating in-person
Cognitive Behavioural Therapy can be a very personal experience, which is why some people are simply more comfortable and connected to their therapist when they're able to have their appointments in-person. This is also a helpful option for people who feel that they can express themselves better through talking, rather than messaging.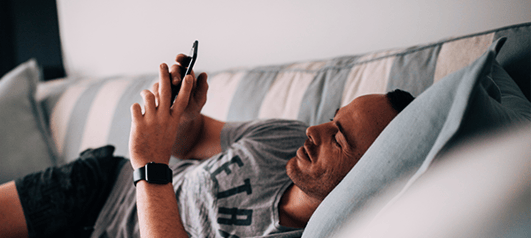 iCBT
This form of Cognitive Behavioural Therapy is delivered completely digitally. It's important to note that iCBT is just as effective and clinically proven as in-person therapy. Rather than occurring in regularly scheduled appointments, iCBT can happen at any time, and from anywhere you can access an internet connection privately.
Faster feedback
An important component of Cognitive Behavioural Therapy is in the regular use and completion of worksheets. These are designed to help you and your therapist keep track of your thoughts, feelings, and behaviours; they also help monitor your progress, and provide your therapist with what's working – and what may need to be adjusted. When you use iCBT, you can expect feedback and support to be delivered to you faster than having to wait a full week for your next in-person session.
Progress can happen quickly
Because of the nature of iCBT being done in a flexible manner, you may decide to devote more regular time towards your progress. This means that you can move through the therapy at a faster pace – and you may even require fewer sessions overall.
Absolutely accessible
With iCBT, you will find that therapy comes with more flexibility and greater accessibility. You can work on your therapy at any time – this also mean you can do so from a location that feels safe, private, and comfortable. When compared to in-person therapy, where geography and time constraints may create barriers to receiving care, iCBT offers a digital solution.
It's a confidence builder
Many people who use iCBT find that, because they have taken the initiative to complete their therapy, they are much more confident when applying the skills. This can also translate into having a greater sense of self-esteem – another positive effect that may come with therapy.
***
In-person or digitally-delivered – both of these options offer the same level of care, and have proven to be equally effective in helping you build the skills you need to better deal with life's challenges. Whichever one you decide to choose, at the end of the day it's really taking steps forward towards feeling better.

Check out these related articles:
How Stress Turns Into Anxiety - and How You Can Help Turn It Around