"I can't remember the last time I slept well..."


For many of us, sleepless nights can also mean days full of fatigue and stress.
BEACON digital therapy is now available for insomnia, ready to help you sleep – and feel – better.
Through providing Cognitive Behavioural Therapy, BEACON empowers you to understand how your thoughts and emotions affect your sleep habits and behaviours – and can ultimately influence how well-rested you feel.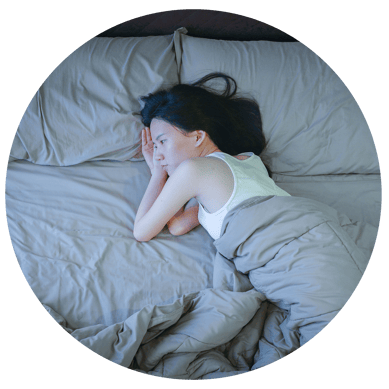 A Holistic Approach to Better Sleep

If you're struggling with insomnia, BEACON offers therapy that focuses on improving the quality of your sleep.
However, once your assessment is completed, your BEACON therapist may suggest that your sleep problems might be related to other mental health issues such as depression or anxiety – which they can also help you with. This is our holistic approach to better mental health.




Why Completing Your Assessment Matters

BEACON takes a holistic approach when it comes to your mental health. This begins with your assessment, which is designed to provide the insights your therapist needs to create a customized care path just for you.
During your assessment, you may be presented with a wide range of questions – some of which may seem like they are not directly related to your sleep concerns. These questions will help your therapist understand if other mental health issues may be connected to your sleep problems. Your therapist may recommend beginning therapy for these issues as well.
Feeling well-rested is an integral part of life. We all strive for better sleep, yet some of us may need some support along the way. BEACON is here to help you find the rest you need.