It's therapy for you, wherever and whenever you want it.

BEACON is available across Canada, in French and English.
When you're ready to get started with BEACON digital CBT (iCBT), the very first step is to confirm your employer or benefits plan provider covers you. Regardless of your coverage, BEACON offers affordable pricing options for Canadians.
Once your payment and coverage options have been determined, it's time for your assessment. This typically takes 20-30 minutes to complete.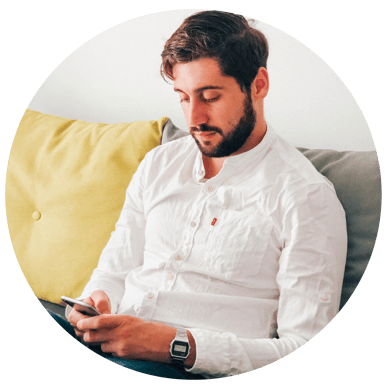 Why is My Assessment Important?

Your BEACON assessment plays two key roles: first, it allows the therapist to confirm if BEACON therapy is the right care for you. Second, it provides your therapist with valuable insights into your unique set of circumstances. From these insights, a customized Cognitive Behavioural Therapy care path will be created just for you.
While BEACON is suitable for nearly all who complete an assessment, it's not always right for everyone. Through your assessment results, a therapist confirms whether BEACON is best suited to help you.



Is BEACON Right for Me?

BEACON is suitable to help individuals (age 16 years or older) experiencing mild to moderate symptoms of the following mental well-being conditions: Depression, Generalized Anxiety, Social Anxiety, Panic, PTSD, and Insomnia.
If you know that your main concern is not any of those listed above (for example, eating disorder or substance use), BEACON is not right for you.
BEACON is also not suitable if you are in immediate crisis. If you are in crisis, please phone 911 or visit your nearest hospital emergency room immediately.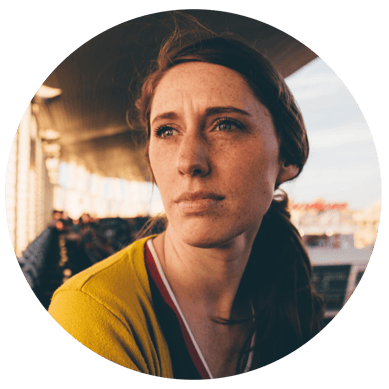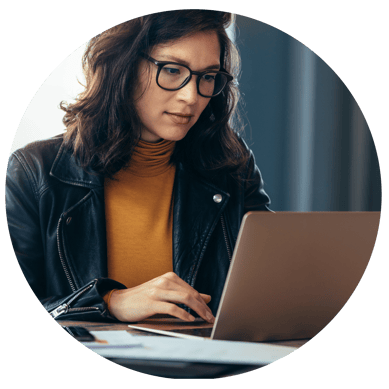 What Can I Expect from My Therapy?

Once your assessment has been reviewed – which can take up to five business days (usually sooner) – and it's confirmed that BEACON is right for you, you'll be notified by email that your therapist has invited you to begin. When you log in, you'll see the CBT readings and activities your therapist has selected to help you develop new skills.
There are no phone calls to make or appointments to keep – with BEACON, you can send a message to your therapist any time, and they'll review and guide your next steps, getting back to you within 1-2 business days with suggestions, clarification, or new skills for you to practice.
As you progress through your various activities, your therapist continuously monitors your symptoms and interactions, and adjusts your care path accordingly. If it feels like you are taking a step back, your next step may be modified to help with your approach.


Develop Lifelong Skills


Part of your therapist's role is to help you identify your symptoms and understand what they mean, and help you progress towards your goals. For most people, BEACON therapy takes 6-10 weeks to complete. A few weeks before completion of your therapy, your therapist will discuss your progress with you and expectations regarding the remaining weeks of therapy.
BEACON teaches skills that are meant to last a lifetime, so it's important that you're confident using them. This is why you'll have access to all of your history and resources for a full 12 months from your therapy start date.
CBT with BEACON empowers you to manage better through life's challenges. Your dedicated therapist, customized care path, and post-therapy access to resources are all a part of the unique BEACON experience – it's what resiliency feels like.