A stronger workforce.
A stronger business.
378,150+ employees are part of MindBeacon's Workplace Mental Health Program
Providing mental health support for your employees has always been important. But now it's essential.
"The mortality effect associated with loneliness is similar to the life-shortening that we see with smoking 15 cigarettes a day."
Dr. Vivek Murthy
20-30% of parents are keeping kids at home and home schooling them this year
Some Canadian mothers have taken on the equivalent of nearly two full-time jobs providing childcare.
75% of the 4 million mothers of young children are in the workforce.
4x as many Canadians reported high levels of anxiety since the pandemic started
50% of people who accessed help say it's no longer available.
49% of employees are seriously considering leaving their job, even in today's economic condition.
As remote work expands, more organizations are after your talent.
An investment in Mental Health is a good one
Mental Health Calculator
For every
0
Canadian Employees
"We needed a program that actually treated the two fundamental conditions that lead to disability and absenteeism – depression and anxiety"
20
struggle with mental health.
1 in 5 Canadians struggle with mental health.
24,180
lost annually in productivity due to absenteeism.
In 2011, the average absenteeism rate in Canada was 9.3 days per full-time employee, at an average of $200 per employee.
13
of whom are not getting the care that they need.
2/3 Canadians struggling with mental health concerns do not seek treatment.
181,350
estimated annual cost of lost productivity due to presenteeism
Presenteeism losses are estimated to be 7.5 times higher than absenteeism.
However, a lot is standing in your way
Employees are frustrated
Employees are frustrated
I don't understand the difference between my HSA, EAP and Paramedical benefits.
When I need help, there are too many different places to go and give up.
What's offered by my employer doesn't match what I'm looking for.
I don't need therapy yet, I just need a little extra mental health support.
I'm not looking for a wellness program, I need something that's proven to work.

HR staff are frustrated
HR staff are frustrated
I don't have the time or expertise to create Mental Health campaigns throughout the year.
Employees constantly forget what they have available to them.
I don't know which of my programs are working.
I'm pressured to drive down absence & disability costs.
Only a fraction of my employees access programs that I'm paying for.

Until Now.
Introducing MindBeacon's Workplace Mental Health Program
The only program built around your employee's preferences and designed to make your job delivering it organization-wide a breeze.
Why employees love it
Employees choose how, when and what type of therapy they access
Not an in-and-out approach. We provide constant support for employees.
User-centered online journey to make it easy for employees to navigate
Highly secure and confidential
Most comprehensive assessment in the market ensures we understand them
Customized one-stop employer website for all employee mental health needs
Reminders & communication on how to get the most out of the program
Why employers love it
A full program - not just a patchwork of point products to manage
Deliver an extensive year-long Mental Health Campaign without your HR team having to lift a finger
Never sweat over crafting a communication around Mental health again
Stay at work and return to work content
Proven results and published data – all ages, genders and symptom severities (mild to severe)
Canadian designed, developed and housed
Most comprehensive outcome and results reporting in the market
Highly secure and confidential
Better mental health for your employees.
Better peace of mind for you.

Therapist Guided Programs
Anytime, anywhere therapy that is available on any device, at their own pace.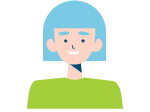 Book Live Therapy Sessions
Connect wth their choice of therapist, at a time that works for them.

Stronger Minds Community
Reliable and relatable mental health information available any time.

24/7 Crisis Support Available
Connect with help anytime via chat messaging in partnership with Kids Help Phone to clients of all ages.

Year-long campaign support
We give you everything you need for communicating a successful launch and beyond.

Program Success Manager
We ensure your program is successful by providing a dedicated resource as an extension of your HR team.

Benefits Navigation Guide
Understanding benefits is complicated - we help your employees better understand and navigate their choices.

MindBeacon Insights Reports
Analytics and Intelligence on how your program is being adopted and how it's helping your people.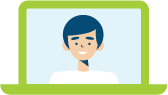 Customized Programming
Special guest webinars, virtual events and custom content related to your unique team.
You're in great company.
Organizations across the country are investing in better Mental Health
Together we can transform the workplace
98%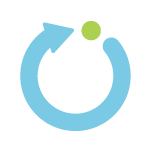 MindBeacon customer renewal rate
61%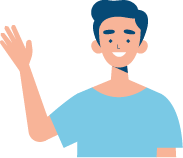 Employees never accessed therapy until MindBeacon
96%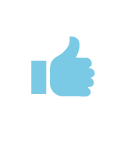 MindBeacon Program Success Manager Satisfaction