Bring better mental health to your patients
Hospitals, physicians and community organizations across Canada refer their patients to MindBeacon
Providing mental health support for your patients has always been important. But now it's essential.
4x as many Canadians reported high levels of anxiety since the pandemic
"The mortality effect of loneliness is similar to the life-shortening that we see with smoking 15 cigarettes a day"
-Dr. Vivek Murthy
50% of people who accessed help, say it's no longer easily available.
However, a lot is standing in your way
Patients are frustrated
Patients are frustrated
I don't have time in my day to go to therapy appointments.
I don't have a benefits plan, so therapy for me is too costly.
I live in a community with little access to therapy.
I need support now, but the waiting lists are way too long.
I don't want people to know that I'm getting mental health support.

Clinicians are frustrated
Clinicians are frustrated
It's extremely hard to navigate all the options that are available to my patients.
I don't have an affordable option to send my patients that don't have benefits coverage.
I don't know which programs are best suited to my patients' needs.
I'm never provided any information back after I refer my patient to a program.
Only a fraction of my patients ever access the programs I suggest.

Until Now.
Introducing MindBeacon
The only digital therapy program built around you and your patient. With MindBeacon, you can help them achieve better mental health.
Why patients love it
Available 24/7, there's no need to book an appointment
Patients choose how, when and what type of therapy they access
Not an in-and-out approach. We provide constant support for patients.
Highly secure and confidential
Most comprehensive assessment and personalized therapy
Budget-friendly options, especially for those without benefits coverage.
Why clinicians love it
Most comprehensive assessment and personalized therapy
Clinically validated outcomes
Proven results and published data – all ages, genders and symptom severities (mild to severe)
Patient visibility with usage and outcomes reports
Canadian designed, developed and housed
Increase capacity and reduce costs
Highly secure and confidential
Better mental health for your patients.
Better peace of mind for you.

Therapist Guided Programs
Anytime, anywhere therapy that is available on any device, at their own pace.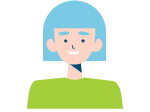 Book Live Therapy Sessions
Connect wth their choice of therapist, at a time that works for them.

Stronger Minds Community
Reliable and relatable mental health information available any time.

24/7 Crisis Support Available
Connect with help anytime via chat messaging in partnership with Kids Help Phone to clients of all ages.

Online Patient Referral Portal
Easy referral portal and dashboard for reviewing patient progress with MindBeacon.

Program Success Manager
We ensure your program is successful by providing a dedicated resource as an extension of your team.

Patient Outcome Visibility
Assessment results, progress reports, risk alerts and discharge summary.

MindBeacon Insights Reports
Aggregated usage reports and performance reports (symptom reduction).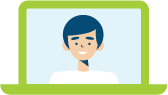 Communication Toolkit
Posters, brochures, training – everything you need to ensure patient success.