Cognitive Behavioural Therapy (CBT) is really about developing resilience and coping skills.

We all know that life can be demanding. If you can't shake feeling down, stressed, or overwhelmed, CBT can be an effective way to improve your frame of mind.
The concept behind CBT begins with the negative or distorted thoughts we have, and how realistic they actually are. Because our thoughts, behaviours, and emotions can influence each other, by identifying how they are related and what they trigger, we can change how we feel. Simply, CBT helps us manage our feelings, so we may ultimately develop a healthier, more positive outlook.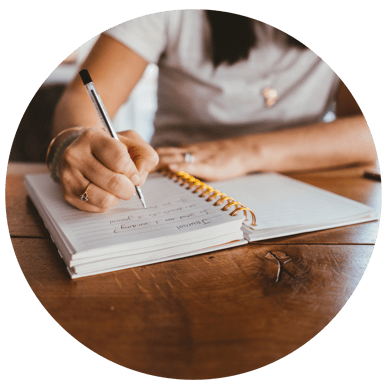 Psychotherapy's Gold Standard

For more than four decades (and over hundreds of clinical trials), CBT has been clinically tested and proven to help treat a myriad of different mental health conditions. Today, CBT is considered to be a gold standard in evidence-based psychotherapy.
Unlike other forms of psychotherapy, however, CBT is usually more focused on the present, on forming a healthier perspective. In practice, CBT is most effective when tailored and guided by the therapist who uses specific techniques for specific problems – always taking someone's current circumstances into consideration.



Practice Goes a Long Way

Those who get the most out of CBT spend regular time practicing the skills they learn through their therapist. This may involve relaxation techniques, exposure activities, readings, maintaining thought records, completing worksheets, and developing worry-management techniques.
The more committed someone is to developing resilience, the better prepared they'll be when faced with a stressful situation. Some of the activities and exercises may feel awkward or uncomfortable at first, but with practice, they'll become second nature.