Ready to begin Live Therapy with MindBeacon?
Let's find the most affordable option for you.
Which best describes your situation?
My employer or health benefits provider offers MindBeacon Live Therapy at no cost.
That's great news!
Please check the communications you received from your employer or health benefits provider to see if Live Therapy Sessions are covered in your program.
I have a health benefits plan
Live Therapy Sessions with MindBeacon are covered by most benefits plans in Canada.
Check your pricing options below – and learn more about how to claim these benefits through your provider.
1-to-1 Therapist Relationship
*includes 50 min of face-to-face treatment and 10 min for clinical documentation
How We Can Help
A MindBeacon therapist can help you address a wide range of mental health concerns.
Not sure what you're experiencing? That's okay!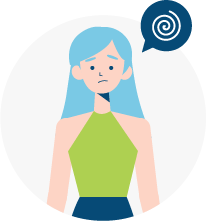 Your Mental & Behavioural Health
Evidence-based psychotherapy with MindBeacon, including Cognitive Behavioural Therapy, can help with mild to severe problems tied to a diverse range of concerns.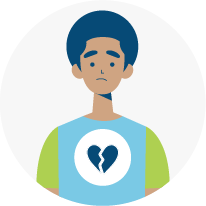 Challenging Life Events
Cognitive Behavioural Therapy techniques are well suited to help people understand problems in relationships or deal with complex emotions associated with other challenging life events.
Relationship Difficulties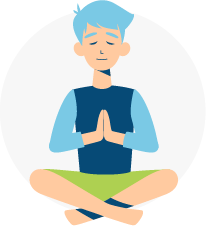 Your Mind-Body Connection
Our emotional wellbeing can have a strong effect on how we feel physically, intensifying existing physical issues and interfering with us living our best life. MindBeacon uses cognitive and behavioural techniques to successfully address these concerns.
Coping with Chronic Health Conditions
What people are saying about MindBeacon
*Due to confidentiality we don't share MindBeacon User identities
Questions?
Please access Live Therapy Sessions using a desktop (Mac or PC) with the latest versions of Chrome, Firefox or Edge.
Live Therapy Session are not currently supported in the mobile app, but you can use the web browser on your smart phone for a session.
Most benefits plans in Canada cover psychotherapy and some employers and benefits plans provide preferred pricing for MindBeacon Live Therapy. Your benefits plan may cover the treatment in whole or in part – subject to your plan provisions (i.e. maximums, co-payments, and/or deductibles). We recommend that you verify your coverage (including provider type) with your insurance provider before getting started. Regardless of your coverage, affordable pricing options are available.
Once you've booked a live therapy session, your therapist will consider the appointment confirmed. If for any reason you need to reschedule or cancel your booking, please make sure to do so at least 24 hours in advance. Our therapist's schedules can full up quickly, so we encourage you to reschedule as soon as possible.
MindBeacon treats protection of your personal information with the utmost importance. Our systems and processes comply with the highest standards of security to ensure your information is confidential and protected. Our privacy practices are based on strict adherence and compliance with PHIPA and take into account PIPEDA, FIPPA and the health custodian regulations set out by regulatory colleges, including the College of Psychologists of Ontario. In addition, we have been certified compliant with HIPAA, the US standard governing protection of sensitive patient data.
Your session is not being recorded.
Sure thing. Just open your therapist's calendar (found under their profile) and book upcoming appointments in any slot that they have available. You can update or cancel your appointment in future if your schedule changes.