MindBeacon is changing mental health care by making support available to every Canadian. Our services are accessible, affordable, and effective.
MindBeacon Virtual Mental Health Therapy Clinic
All our therapy services take place in your own private account in our secure virtual mental health therapy clinic delivered by licensed professionals.
Trusted. Proven.
Approved.
175+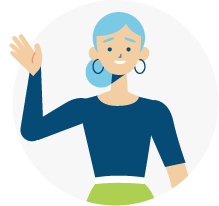 Starting therapy with MindBeacon each day
88%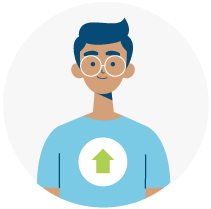 Satisfied with the support they receive from their therapist
600+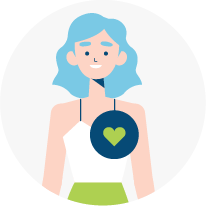 Canadians connect with MindBeacon each day
Meet our MindBeacon Therapists
All our clinicians are licensed mental health professionals. You can choose from either Social Workers, Psychotherapists or Psychologists.
Our therapists have deep expertise in:
Alcohol / substance use
Anxiety / worry
Chronic pain
Depression
Eating / body image issues
Grief
Health anxiety
Mood-related concerns
Obsessive compulsive concerns
Panic attacks
Parenting
Phobias
Pre / post natal concerns
Procrastination
Relationships
Self esteem
Sleep problems
Social anxiety
Stress
Trauma
What people are saying about MindBeacon
Our clients rated our Live Session therapists 4.8/5
Due to confidentiality we don't share MindBeacon client identities
Seeking help can be hard. Let us make the rest easier.
MindBeacon offers Canadians a full spectrum of digital mental health supports, from face-to-face live therapy, therapist-guided programs, messaging counselling, and free content.
Everyone has different needs. So, there's no one solution that fits everyone. You choose what works for you.
We get it. Finding an hour in your day to talk about yourself can feel like a massive commitment.
That's why we have options like our Guided Program, which provides access to support whenever it's most convenient to you.
You can direct message your therapist while waiting for your pasta to boil, or review readings while waiting for your kid's soccer practice to end. It's therapy built around your availability.
But, yes, therapy can take some of your time. There is no getting around that. But this is about you feeling better - about being more resilient and getting more out of your life.
You deserve to live your best life. Invest in yourself.
From the very start, MindBeacon's mission has been to break down barriers to mental health support and price was one of the first we tackled. We offer a wide range of services at various price-points to make therapy accessible for you. And, in most cases, MindBeacon services are covered by your insurance provider. Most plans provide between $500-$1000. For more information on pricing see our services table on our homepage.
Many people feel like their mental health isn't "bad enough" to seek out therapy.
That's not what this is about. You don't have to hit a some predetermined "level of sickness" before you reach out. This is about gaining the skills and resiliency you need to face the challenges life throws at you.
While the stigma around mental health support has lessened, there's still is a lot of misunderstanding about what therapy is.
Thousands of Canadians trust MindBeacon to help them tackle a variety of issues every day, so you'd be in good company. We want to see everyone get healthier, happier and more resilient.
And, if security is a concern, know that our practices are compliant with PHIPA, PIPEDA, FIPPA and the health custodian regulations set out by the College of Psychologists of Ontario. We are also certified compliant with HIPAA, the US standard governing protection of sensitive patient data.
It's true that therapy means taking a closer look at your thoughts, feelings and behaviours - and seeing how they are all connected.
But MindBeacon is both a present- and a skills-focused treatment. The goal is not to dwell on problems but rather to understand the cycles that maintain them, or get in the way of you doing the things you want to do in life.
The goal is to learn skills and strategies to help you work through your problems or break those negative cycles.
A lot of the time, avoidance tends to make problems worse. By approaching those issues with a trained expert, you can start to understand what's keeping them going and where you can make changes to lessen their impact.