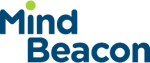 Our mental health is made up of feelings, thoughts and behaviours - but have you made yourself a priority?


Putting yourself first means:
Checking in with yourself to notice what you're feeling.
Looking at the connection between triggers and emotions.
Choosing your reaction to life's events instead of letting your emotions get the best of you.
Making mental health part of your lifestyle means prioritizing yourself and making good mental health care part of your daily routine.
In celebration of Bell Let's Talk Day, MindBeacon is launching a 10-day Mental Health Workout dedicated to helping you.
We all know that habits aren't built overnight but with consistency, repetition and small steps forward, taking care of your mental health can become a part of your everyday. Even one step forward signals progress towards positive change and this January, we're sharing your 10 steps towards sustainable results.
So, what do you say?
Ready to get to know yourself better? Ready to start prioritizing yourself and your mental health?
By joining the challenge, every day from Jan 17 - 26, you'll receive:
All participants are invited to the
Final Group Workout on Bell Let's Talk Day hosted by
Anne Lovely Etienne

and
featuring our very own,
Dr. Khush Amaria

.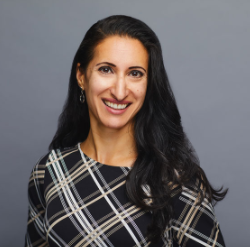 Wednesday, January 26th
12pm ET / 9am PT
Join us for this free 30-minute live online event to discuss how to continue strengthening your mental health all year long.
Register today for the free 10-day Mental Health Workout.
By registering for the workout, you'll receive daily communications via e-mail. Specify below if you prefer to receive e-mails at 8 AM or 8 PM EST. We know you might be an early bird or night owl, so you get to decide when you'll make time for your daily workout.
What questions do you have?
No, your participation is completely confidential, just like our therapy programs. We won't ever disclose who takes part in our mental health activities or therapy.
After you complete the 10-days of activities, you'll have an idea as to what therapy could feel like and if it could work for you. If you're ready to start changing your lifestyle and incorporating mental health into your every day, you can consider our Guided CBT Programs or Live Sessions.
It starts with your assessment, to better understand the issues and challenges you're facing. From there, we create a unique treatment plan and assign a dedicated registered therapist to oversee your progress. Each time you visit, you'll have readings, activities and check-ins that will help you develop new skills and let us better understand how you're progressing. Remember: Your therapist will always be there for you throughout the process via messaging.
Live Sessions are virtual sessions that allow you to speak with a therapist at a dedicated time through video or phone. You can select a therapist who's right for you, schedule a time that works for your schedule, and get started using their favourite device. Live Sessions provides personalized care to help with a wide range of mental health concerns and allows you to talk one-to-one with a therapist of your choice on a secure platform. It's great for those who prefer to talk to someone and have a conversation face-to-face or over the phone.
All sessions are booked as 60 minutes, which includes 50 minutes of treatment and 10 minutes for clinical documentation.