Together, we can create the future of mental health care.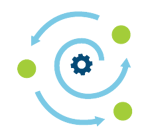 Be part of a high-impact organization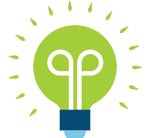 Help bring innovative, big ideas to life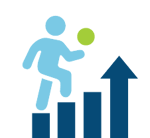 Focus on your growth and development
We're making mental health completely digital and accessible
And we're looking for candidates who are ready to make a real difference.
Why Join MindBeacon?
You will be part of a high-impact organization looking to make mental healthcare more accessible and more affordable for all Canadians – help us shape that vision!
You will excel in a dynamic and changing environment. We are continuously innovating to make our platform the premiere way for Canadians to access high-quality, evidence-based treatment.
We value growth and development. We embrace accountability, transparency and continuous learning. We are looking for colleagues who share these values and are excited to share their expertise with our team.



MindBeacon was named to the 2020 Best Companies In Toronto according to Tech Employees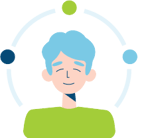 Take care of yourself
with extended health benefits, including mental health tools.
Ample paid vacation
days to relax, recharge and spend time with those you love.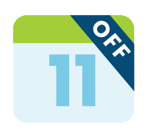 Paid personal days
when you just need to take some time off for yourself.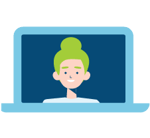 Flexible work
options that allow you to collaborate in our office or work remotely.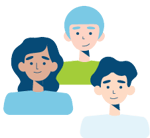 Mission driven
trailblazing individuals that dare to dream big are always by your side.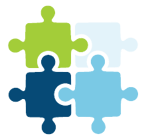 You belong here
because we don't only talk about diversity, we commit to it.
Founder Claire Duboc was selected for Digital Health Canada's 2019 Women Leaders in Digital Health Award
Clients First
We always place our clients' needs first and ensure they receive the highest quality of care possible.
Respect
We support each other by communicating in a transparent, honest and respectfully candid manner.
Innovation
We're constantly looking for better, innovative ways to solve tough problems, and find inspiration in challenge.
Clinical Excellence
We always base our work in science and are rigorously evidence-based in the work that we do.
Fun
We all share a common belief in what we are doing, and we always have fun while doing it.
Collaborative
We believe we are stronger when we work collaboratively and solve problems together with like-minded partners.
We're always looking for mission-driven individuals to join our team.
Clinical Roles
Our clinical team provides both Guided and Live Therapy services across Canada. Our Guided service includes Therapist-Assisted Internet-Delivered Cognitive Behavioral Therapy (TAiCBT) on our digital platform. Our Live services include both in-person and video therapy. We hire regulated mental health professionals (Psychologists, Social Workers and Registered Psychotherapists) across Canada for both full time and independent contractor positions. Bonus points if you are bilingual!
Product, Design & Engineering Roles
Our "P/D/E" team is the source of innovation and execution behind our digital platform. We are always looking for Full Stack Engineers (front and back end), QA Engineers, Product Managers and UI/UX Designers. Come and join a team that works cross-functionally with clinical, sales and operations teams to make mental healthcare more accessible and affordable. There is never a shortage of new projects and learning opportunities for those eager to expand their skill set!
To see all open roles across the business, click here:
You can also always reach out to our talent team, we'd love to hear from you!