Originally aired on Breakfast Television Vancouver, on August 21 2018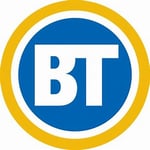 Mental health care is often expensive and difficult to access due to long wait times, geographic barriers and the stigma around getting help. After suffering from depression, Sam Duboc experienced these barriers for himself and decided to create BEACON.
In this video, Sam sits down with Breakfast Television Vancouver host Riaz Meghji to discuss BEACON and access to mental health care.
---
Related articles: