Dr. Amaria | BetaKit Live: The Future of Virtual Care on July 27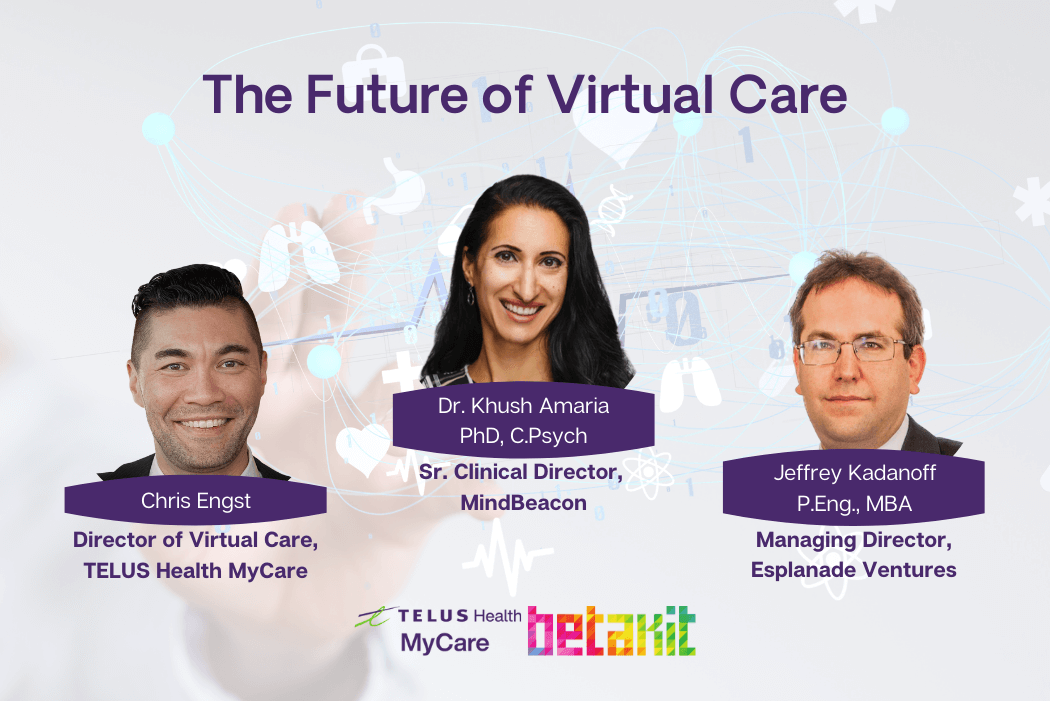 Dr. Khush Amaria (PhD, CPsych) will appear on the BetaKit Live event "The Future of Virtual Care" to discuss the growing demand for virtual visits during the pandemic which effectively increased the adoption of virtual care innovation.
Join the event to find out what comes next as we approach a post-pandemic world.
This event will be streamed simultaneously to Facebook and Twitter (links below).
Date & Time: Thursday, July 27th at 4:00 - 4:45 pm ET
Where:
Watch on Facebook
OR
Watch on Twitter
Event hosted by:
Douglas Soltys – Editor-in-Chief, BetaKit
Guest Participants:
Chris Engst – Director of Virtual Care, TELUS Health MyCare
Dr. Khush Amaria, PhD, C.Psych – Sr. Clinical Director, MindBeacon
Jeffrey Kadanoff, P.Eng., MBA – Managing Director, Esplanade Ventures