Study shows MindBeacon's therapy program can significantly reduce the symptoms of depression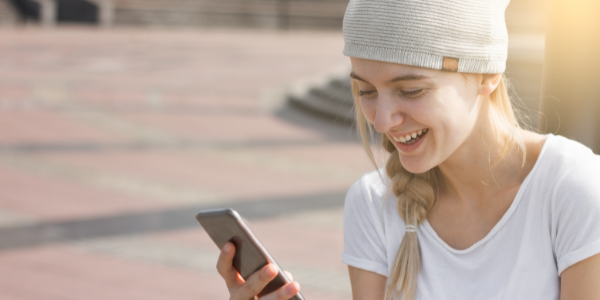 From the pressures of the pandemic, to Black Lives Matter protests, to a world full of continuous uncertainty, the past year has been incredibly difficult. People have been stretched to their mental breaking point, and it's no surprise that rates of depression and anxiety are on the rise.
Therapist-assisted internet-based Cognitive Behavioural Therapy (TAiCBT), offered through MindBeacon's Therapist Guided Programs, is widely considered an effective treatment for mild to moderate depression, and it has the added benefit of removing a lot of the barriers to traditional face-to-face therapy, such as cost, geography, stigma and months-long waitlists. But, as we've discovered, TAiCBT can be highly effective in treating more severe depression— in fact, our data demonstrates it's as effective as in-person Cognitive Behavioural Therapy (CBT) or medication.
What does clinical depression look like?
Depression is a mood disorder, and during COVID's second wave, Mental Health Research Canada (MHRC) reported that Canadians have cited their highest levels of depression (17%) and anxiety (25%). This research showed us that the state of depression in Canada is on the rise, and more Canadians reported symptoms of depression when compared to in the first wave. Symptoms and severity of symptoms vary from person to person but can include sadness, emptiness or hopelessness, angry outbursts, irritability or frustration, anxiety or restlessness, trouble sleeping, loss of interest in activities, low energy, appetite changes and weight loss or gain, self-blame, trouble thinking or concentrating, unexplained pain and headaches, thoughts of death or suicide, suicide attempts and more.
What is the impact of depression?
The impact of depression on quality of life is devastating. In addition to an array of emotional and physical symptoms, people with depression are at an increased risk for chronic physical disorders and other health issues. Depression also affects relationships, work performance and earning potential. On a societal level, the economic, social and health care costs of depression are enormous. Lost productivity due to depression and anxiety can cost the Canadian economy billions a year.
How do Therapist Guided Programs help?
TAiCBT is highly effective at treating depression, and patients generally prefer this evidence-based psychotherapy over medications. Unfortunately, there are significant barriers to accessing in-person treatment. Research has shown TAiCBT is equally effective in treating depression, and it has the added benefits of being more affordable and flexible, while eliminating geographic limitations. In short, it's far more accessible.
TAiCBT is widely established as the first line of treatment for mild to moderate depression, but there's less research and real-world data to support its efficacy with more severe cases of depression. So, we set out to follow patients with moderate to severe depression to see what kind of improvement they experienced with our Therapist Guided Program.
MindBeacon's Therapist Guided Program for depression is an 8 to 12-week self-paced program designed around modules that include educational readings, dynamic exercises and worksheets. Our therapists offer guidance, validation and support, answer questions and provide feedback. Therapists are able to tailor the program to each patient, adding modules from other programs based on the patient's symptoms (for example, generalized anxiety, post-traumatic stress, insomnia, pain or relationships and communication). All work is completed online, and clients are able to message their therapist at any time through our platform—an improvement over face-to-face CBT, which generally offers one weekly session with a therapist.
To study the effectiveness of our program among people with more severe cases of depression, we followed 354 people with moderate, moderately severe or severe depression, also classified as major depressive disorder. We used the Patient Health Questionnaire-9 (PHQ-9) to gauge improvement, so we only included individuals who completed it before treatment and at least once during or following treatment. We excluded patients who were in crisis or immediate risk of suicide, as well as those with significant substance abuse that would have interfered with treatment.
We found TAiCBT was as effective as other first line treatments:
66% of our participants experienced clinically significant improvement

48% reported their symptoms were reduced by at least 50%
Impressively, people with the highest initial PHQ-9 scores (i.e., those with the most severe depression) experienced the greatest improvements, both in clinically significant change (76%) and in the 50% or greater reduction in symptoms category (49%).
How can you access MindBeacon's Therapist Guided Programs?
If you're struggling with depression, it's important to seek help. MindBeacon's Therapist Guided Programs give you the tools you need to manage and reduce your symptoms, and our programs are covered under many employee health benefits. If you're an Ontario resident, our Therapist Guided Programs are available for free thanks to funding from the government of Ontario.
If you're ready to get started with therapy and would like to complete your assessment, visit us here.
"Start by accepting the increased uncertainty..."