Severe Depression: New Analysis Determines BEACON Therapists Can Successfully Treat This Condition Through Digital Interaction
Depression is one of the prevalent mental health concerns affecting the quality of life (and productivity) of one in five people around the world every year. Traditionally, treatments that are accepted as evidence-based have included medication or sessions of face-to-face psychotherapy (either individual or group format, requiring 8-20+ sessions). Research shows many people prefer psychotherapy over medication, but accessing this type of care comes with barriers – including cost, stigma, scheduling and limited availability of qualified therapists. It's not easy to get the care you need when you need it.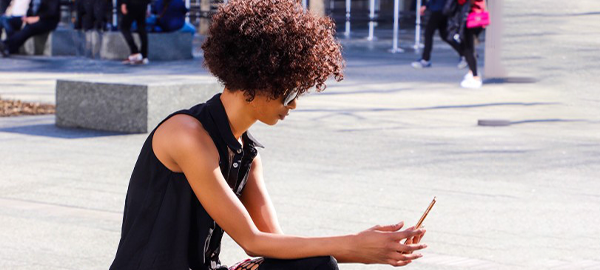 Enter BEACON. Since its launch in 2017, BEACON has provided Canadians with evidence-based therapy with one-to-one care by a registered therapist through secure digital interaction. With the support of the BEACON digital platform, therapists are able to reach and support far more people, thus reducing the barriers to care significantly.
At launch, one of the areas we knew BEACON could be especially successful was in the treatment of mild to moderate levels of depression. But there wasn't a lot of research available on how digitally-delivered therapy could work for more serious cases of depression.


So, how does therapy through BEACON handle even the most severe cases of depression?



To find out, we recently analysed results for a group of 354 individuals who began the BEACON service with a PHQ-9 score of 10 or more – which suggests a significant level of depression. (Someone with such a score would likely be diagnosed with Major Depressive Disorder if they went to see a physician.)
Results
On average, people who started BEACON therapy with moderate to moderately-severe levels of depression no longer had significant or diagnosable depression by the time they had finished working with the BEACON therapist. And those who arrived with the most severe depression – a starting PHQ-9 score of 20 or more – showed the greatest improvements in their scores.
In fact, 66% of participants experienced 'clinically significant' improvement – a 5 point or larger drop on their PHQ-9 scores – with 48% experiencing a 50% or greater reduction in symptoms.
With these results, we're confident in saying that therapy through BEACON is as effective as other first-line treatments for depression – even the most severe cases.



Interested in seeing detailed results? Request our analysis paper.

Related articles: