BEACON Results: Our Commitment to Outcomes
The Only Coast-to-Coast

iCBT

Provider

With

a Successful and Transparent Track Record of Results
In 2020, BEACON provided therapist-guided digital therapy to thousands across Canada to help improve their mental health, primarily through employer, benefits, and public sector-funded programs. Notably this year, COVID-19 has caused heightened mental health concerns across the broad population as we face challenges and uncertainties. These results and key learnings are as of July 31, 2020.


Anxiety has overtaken Depression

as the primary concern for

BEACON

users starting

therapy



According to Dr. Peter Farvolden, Chief Science Officer, the rise of anxiety is expected with a population that is under conditions of massive change
and
uncertainty in the face of COVID-19. Along with the stressors and trauma that it has brought upon, comes the normal stress response: anxiety.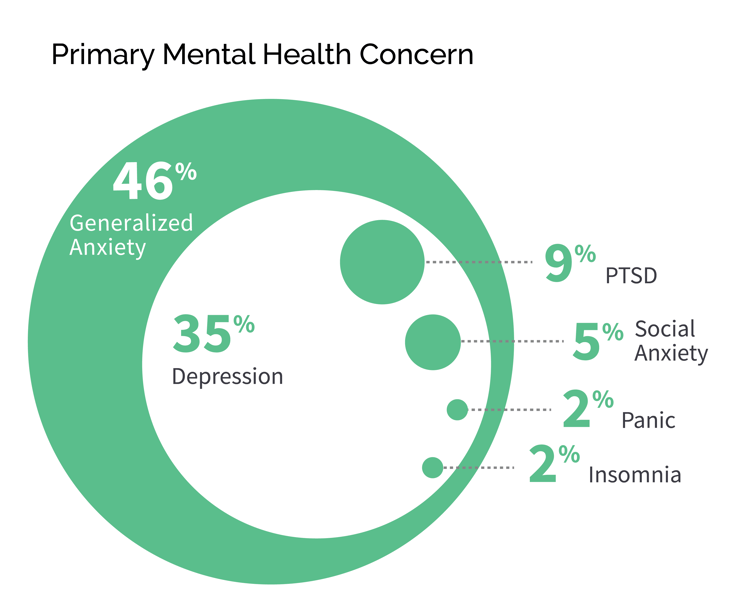 In October 2020, BEACON will launch therapy for stress and chronic pain management
While anxiety is on the rise, the prolonged nature of stress and uncertainty is expected to cause an increase in
other stress-related disorders
such as depression and post-traumatic stress.



BEACON is effective in improving symptoms for prevalent mental health concerns and achieves equivalent treatment outcomes to face-to-face therapy or medication
With thousands of Canadians having completed BEACON therapy, we now have a robust pool of results that show symptom improvement across multiple mental health concerns.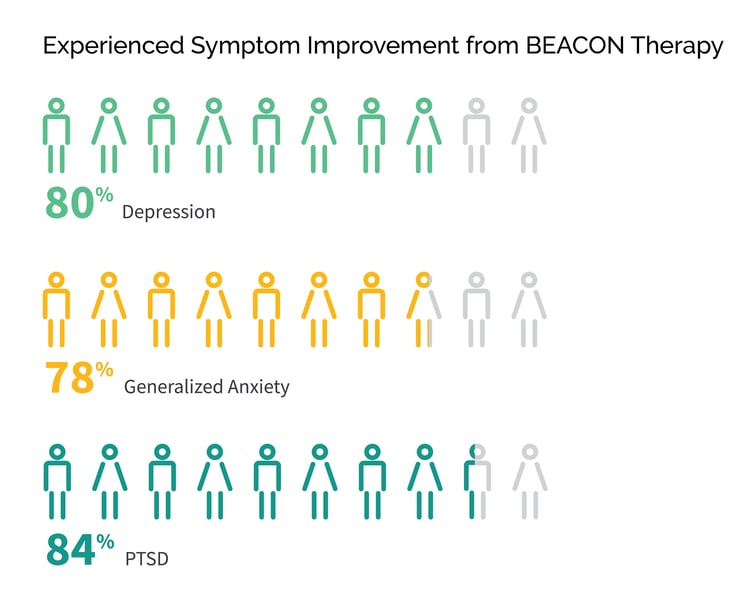 Symptom severity levels declined markedly with therapy through BEACON
As more BEACON users started therapy with anxiety as their primary concern this year, we also found that many of those users start with severe symptoms.

Recently released Q3 2020 reports from BEACON confirm this therapy is effective in treating

severe depression

,

severe anxiety

and post-traumatic stress (

PTSD)

.




"Face-to-face therapy isn't an option for everyone, and given the situation we are living in today, being able to do therapy from home has been really helpful."
- Recent BEACON User


BEACON has made it easy to address an unmet need amongst people seeking mental health support
Half of people who started BEACON therapy never had mental health treatment before, which many can't access due to barriers such affordability, navigation stress, limited availability of professionals, and stigma. However, many users came to BEACON having had mental health treatment before, indicating an unmet need.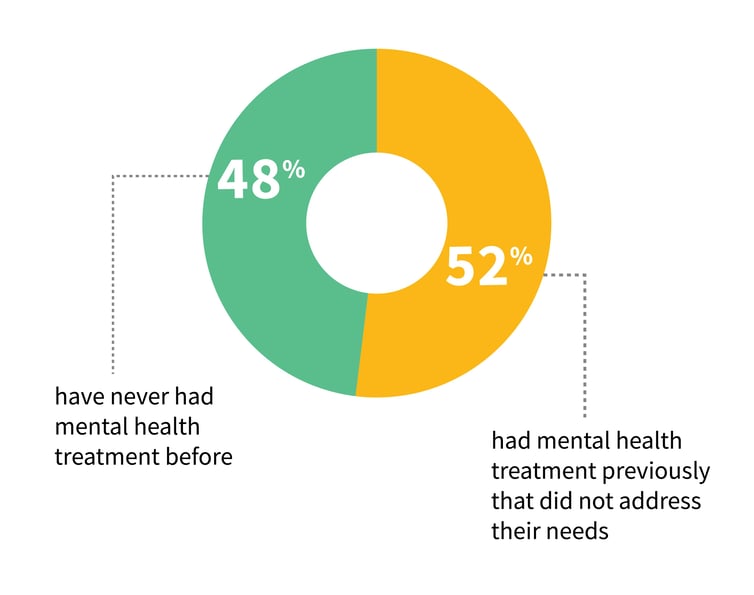 Users value the 1-to-1 trusted relationship with the BEACON therapist and the personalization of their therapy
BEACON users indicate high satisfaction levels with their experience.


"I never thought I'd feel this much better and have such a different perspective after only 8 weeks. I feel so much relief now."
- Recent BEACON User



It's time to embrace healthier minds.


Talk to us about offering BEACON within your organization.

Related articles: