Disability management pilot by Sun Life with BEACON digital therapy delivers positive results
Valuable insights led Sun Life to include digital CBT as a reimbursable expense under EHC plans, as well as guide how to effectively incorporate this treatment into disability claims management tool kit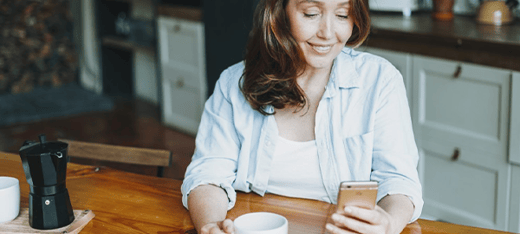 As a digital therapeutics provider offering a highly cost-effective evidence-based mental health therapy, MindBeacon today is involved in several partnerships related to disability management. Besides potential value derived from an 80% lower cost as compared to face-to-face therapy, our BEACON digital cognitive behavioural therapy offers additional benefits in this context. These benefits include a robust ability to measure mental health improvement and a treatment that's easy-to-access for plan members who may be uncomfortable with face-to-face treatment or may reside in an underserved community with challenged access to a qualified mental health professional.
For these reasons, Sun Life chose to partner with MindBeacon to pilot our BEACON digital CBT service for plan members on disability leave due to mental health issues. In June 2020, Sun Life issued a report titled From pilot to launch: closing the gaps around access to mental health care which include key findings from this pilot. Of note:
42% of plan members on disability who completed BEACON digital CBT experienced clinically significant improvement in symptoms.
Pairing this insight with the cost-effectiveness of BEACON therapy, provides a viable mental health treatment option to consider within a disability management tool kit.
Participants who started BEACON digital therapy within 90 days of their disability were 50% more likely to return to work than those who started later.
This finding demonstrates strong benefits of early intervention and indeed, in a separate pilot Sun Life conducted with plan members at work with mental health issues (also described in the report), even stronger mental health improvement was seen.
View the full report from Sun Life ›
With these findings in-hand, Sun Life is currently determining the optimal way to incorporate digital CBT into their disability management tool kit. Additionally, recognizing the value of BEACON digital therapy for plan members at work and at risk, Sun Life has partnered with us to offer our therapy to plan members at preferred pricing and as a reimbursable expense under EHC plans.



It' s time to embrace healthier minds.


Talk to us about offering BEACON within your organization.

Related articles: